GREAT LAKES PRIMITIVES GATHERING
PRIMITIVE SKILLS GATHERING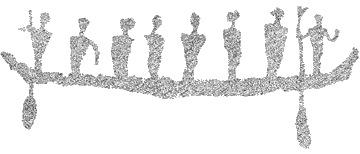 TM
AUCTION OPEN TO THE PUBLIC
SATURDAY, AUGUST 20th, 2016 AT 6:00 P.M.

Located at: CEDAR LAKE OUTDOOR CENTER

2500 PIERCE ROAD CHELSEA, MI 48118
GREAT LAKES PRIMITIVES GATHERING invites you to participate in a unique Auction. Items on Auction are often made by participants during the event and also include donated items that are traditional skills related and made from natural resources.
You may find yourself bidding on stone fiber items, leather and raw hide items, carved utensils and bowels, books, an array of containers and baskets made from birch bark or gourds. Bows, arrows, flint-napped arrowheads will be available Traditional related items will be auctioned and the proceeds will be used to help compensate our talented instructors.
Visitors are welcome to stop by early, check out the Auction items and see what participants are involved in during the 21st Annual Event.

For more information about the primitives skills event check out the

facebook page: Great Lakes Primitives Gathering